Explore Tokyo's historic Shitamachi ("Lower Town") to your heart's content with this one-day pass. In addition to unlimited one-day travel among all Keisei Line stations in Tokyo, this pass provides discounts and benefits at shops along the train line. The Shitamati Biyori Pass is ideal for sightseeing in Shitamachi during your stay in Tokyo.
Ueno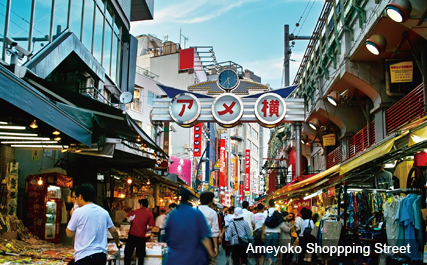 The Skyliner takes you directly to Ueno, a key central access point in Tokyo. Here you can enjoy the bustle of a market in the old Shitamachi style.
Nippori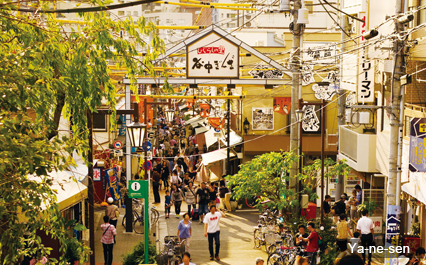 The narrow alleys and roadside shrines of Ya-ne-sen are filled with relaxing spots to enjoy the charm of old lower town Tokyo. Each of its constituent neighborhoods, Yanaka, Nezu and Sendai, offers its own unique atmosphere.
Oshiage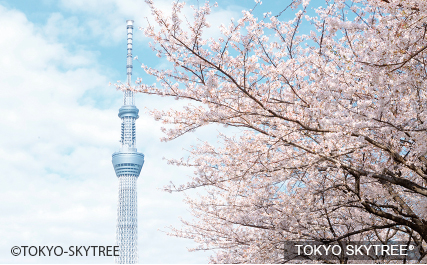 Tokyo has a new symbolic landmark: TOKYO SKYTREE® , where you can enjoy the spectacular view. You can also take a direct bus from Oshiage to Tokyo Disney Resort®.
Shibamata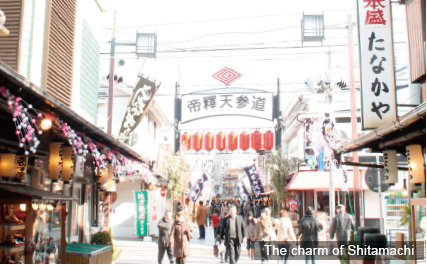 Shibamata is the setting for the Tora-san movie series, familiar to Japanese of every generation. Take a stroll through this Shitamachi neighborhood where the charm of Tokyo's old lower town is very much alive.