The Keisei Group consists of 125 companies engaging in the Transportation, Distribution, Real Estate, Leisure, Service, Construction, and other businesses mainly in Tokyo, Chiba, and Ibaraki.
In the Transportation business, 8 railway companies, including Keisei Electric Railway, 21 bus companies, and 34 taxi companies contribute to transportation in the Tokyo area. In the Distribution business, 11 companies operate department stores, supermarkets, and other commercial facilities and offer products and services principally in the main areas served by the Keisei Group. In the Real Estate business, 6 companies engage in urban development, rental, and renovation in the areas served by the Keisei lines. In the Leisure, Service business, 15 companies are involved in the leisure business, and 10 companies engage in the service industry. The Leisure, Service business includes the eating and drinking, movie business, the hotel business, the ad agency business and the travel business. They add joy and comfort to the lives of people in the areas served by the Group. 2 construction companies build and maintain primarily the Keisei Group's facilities. In the Other business, 18 companies engage in a variety of operations, including the driving school business, insurance agency business, and rail car maintenance business.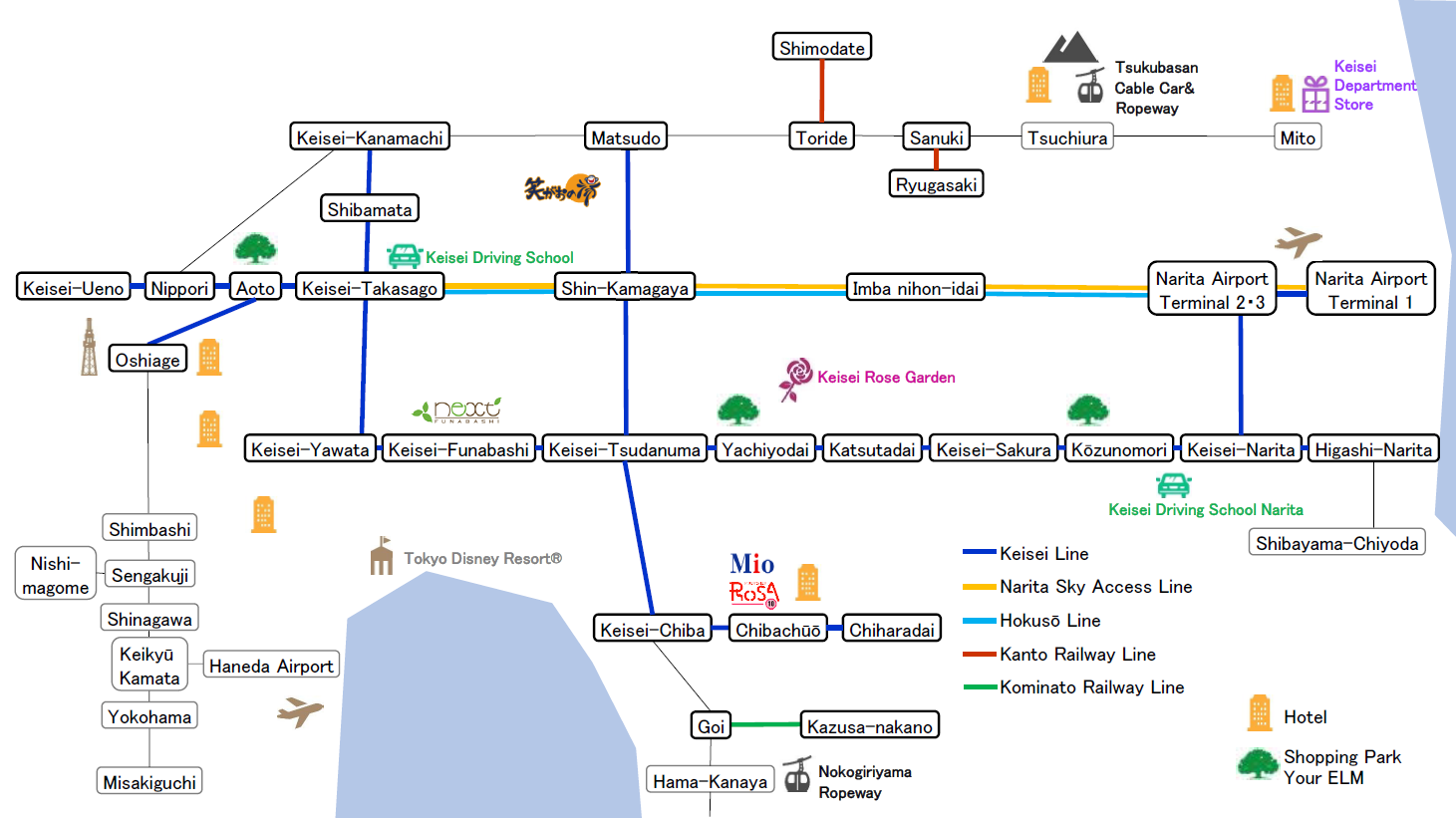 Please click here for further information.