Message from the President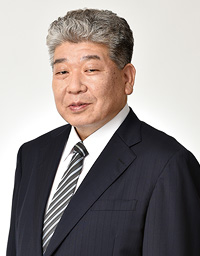 We thank you for your continued kind consideration.
The pandemic of covid-19 continues to obscure the business outlook.
Against that backdrop, we will continue to monitor demand trends and work to recover earnings on the back of renewed travel demand. We will also continue working on E4 Plan, the fourth and final three-year phase in Evolution Plan (our 12-year strategy). In Transportation, our core business, we will remain uncompromising in our efforts to ensure safety and reliability. At the same time, we will fulfill our mission as a public transport provider by contributing to the local economic development and fostering thriving local industries anchored in the communities served by our lines.
In this final year of Evolution Plan, we are looking further ahead. For our next growth vision, we will pursue sustainable growth through actions such as boosting transportation capacity to accommodate rising passenger traffic at Narita Airport.
In accordance with our group management philosophy, the Keisei Group always puts safety and reliability first, in order to contribute to the development of regional society based on healthy and sound business growth by providing products and services which satisfy and make customers happy. In addition, we also aim to be a business which is loved by all who engage with our company and to remain constantly mindful of the corporate social responsibility for which demand is greater than ever before.
I hope you continue to look forward to continued progress from the Keisei Group.

Representative Director and President